Monday marks the kickoff of the Winter Meetings in Orlando, Florida (aka: a convenient holiday for baseball executives and their families).
Naturally, as the Twins do their part at the Winter Meetings for the next four days, they may make time to have a little fun in the Happiest Place on Earth That is Also a Festering Swamp. But the attractions they see may have extra ramifications on their plans for the next four days. Here we present the possible outcomes of how what they see and could manifest themselves in baseball moves. (From least likely to most likely
Ride: It's a Small World
--If there are any little kids along side Twins execs, they may decide to go into Mattel's amazing wonderland of creepy dolls for other nationalities.
Result: BLOW IT UP!
--Obviously, standing in the epic line, in the middle of Florida heat, only to sit on a thing for fifteen minutes worth of nauseating jerky motion and the world's nastiest ear worm of a song is going to drive any reasonable person insane. As a result we end up with the bizarre blow up our roster set moves including
Trading Joe Mauer, Glen Perkins, Miguel Sano, Byron Buxton and the Pentair Sustainable Water Solutions System for the Teseract and access to a super species of baseball players in another dimension
Punching Ricky Nolasco and Phil Hughes turning their signings into a gigantic, evil prank
Signing Trevor Plouffe to a 20 year 400 Million dollar contract
If you see any Twins execs around the "It's a Small World Ride" save them, for god's sake, save them.


Ride: Tower of Terror
--The stomach-drop-inducing seven story fall is a favorite for thrill seekers...not exactly the most common adjective used to describe the Twins brain trust is it?
Result: Major Trade/signing--
Flush with the giddy thrill of some free agent signing success they might just decide to double down on the whole experience and drop some more and throw caution to the win by bringing in Shin Soo-Choo, Matt Garza and/or Carlos Beltran.
Ride: Japan Booth at Epcot Center
--This isn't so much a ride as it as pleasant and satisfying experience for people interested in a little culture, knowledge and family bonding. (That does sound like a Twins outing
Result: Make a bid for Masahiro Tanaka
--The Twins are big on understanding players and reaching out to them, so maybe they think a little background research will be an added perk to a bid for Tanaka. Of course, first Japan has to approve baseball's new system, then the Twins have to win or tie the bid process, and finally Tanaka has to consider talking to the Twins about anything other than "what's the Yankee's number again?"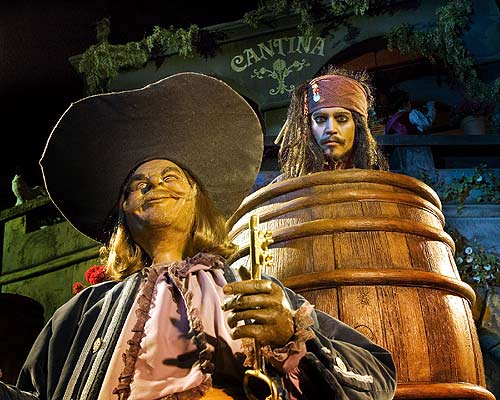 Ride: Pirates of the Carribbean
--A Disney World landmark and must-see stop on the tourist trail can churn out happy patrons who are only mildly unnerved by the slowly gyrating animatronic pirates.
Result: Minor trade/signing--
Did someone say "mildly unnerved by slowly gyrating animatronic" somethings? Sounds like an aging back up catcher to me!! (John Buck? JP Arrencibia? Yorvit Torrealba?) Also, did someone say "churn out happy patrons"? Maybe we're due a minor swap of prospects, or at least a Rule 5 draft pick!

Ride: Wonder why there's only Teri license plates in the gift shop
--Honestly, the Twins probably are going to be focused on the baseball side of business. If Terry Ryan does anything, it may just be stopping by the gift shop for a memento only to find that all the playful license plates read "Teri" and "Bort".
Result: Nothing
--Every year I predict that nothing much will really happen at the Winter Meetings. And this year I'll hold to that more than ever. They've signed two free agents. They've dropped more money on the market than ever before. If the Twins do anything beyond kick the tires and chew the fat, it might well be a big surprise.